To use GaeaSynergy on client computers, the modules must be licensed on the network. The modules will run in demo mode on the client computers until the network is licensed. It is not necessary to license all of the optional modules, any modules that are not licensed will run in demo mode for a short period. To manage the licenses for the click on the Manage Licenses button on the GaeaSynergy License Manager form, the License Manager form will be displayed.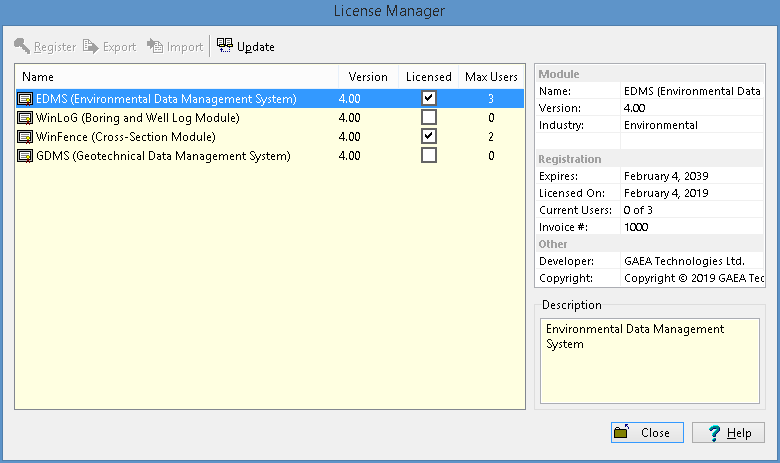 On the left side of the form is a list showing the licensing of the modules. If the module is licensed the Licensed box will be checked and the maximum number of users will be displayed. When a module is selected the details for the license will be displayed in the box on the right side of the form.
At the top of the form there are buttons to Register (unlock), Export, Import and Update the license for the selected module. Prior to registering the module the industry type of some modules must be selected. If the module has not been licensed the Register, Export and Import buttons will be enabled, after the module have been licensed the Update button will be enabled.