When the Lookup Container button is pressed on the Lab Analysis Information tab, the Select Parameter form below will be displayed. This form lists the recommended container type, size, preservative, and holding time for different parameters and parameter groups.
When it is initially displayed the parameter group for the lab analysis will be highlighted.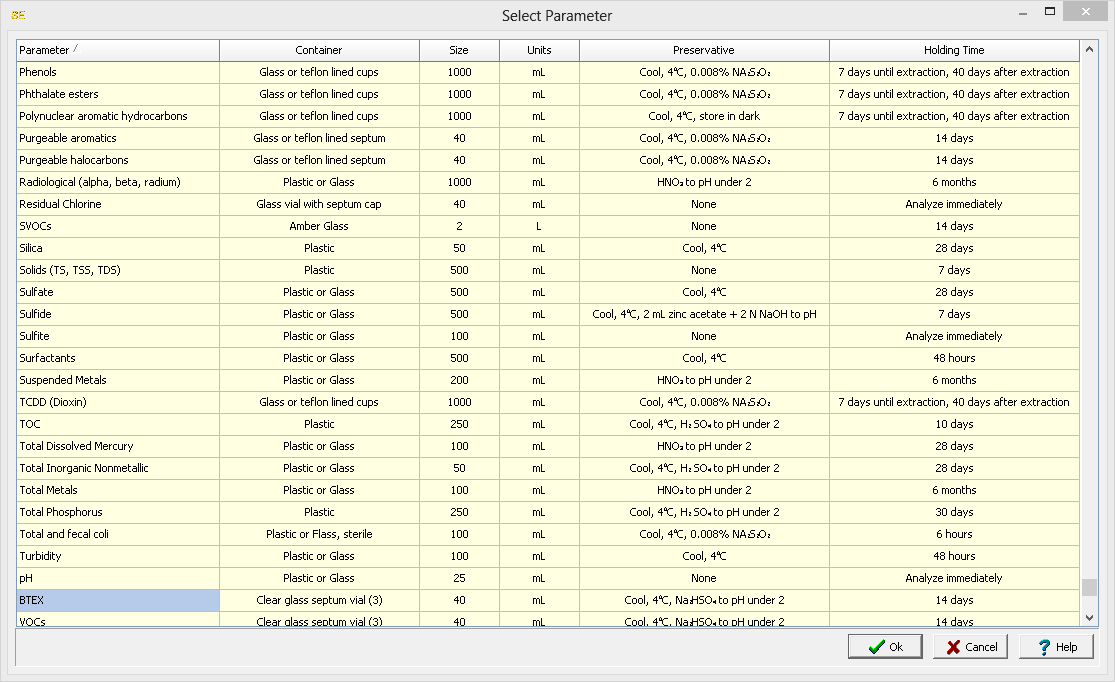 To fill in the container type, size, and preservative on the Information tab, select the parameter or parameter group being analysed and then press the Ok button.