Another way to register a module is to export the serial number and then importing the received registration file. To export the serial number information, select the module and click on the Export button at the top of the License Manager form. The Export Serial Numbers form will be displayed.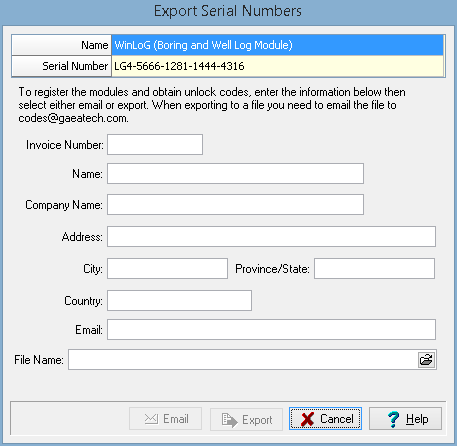 This form displays the unique serial number for the module that is based on the specific computer hardware that it is installed on. The invoice number, contact information, email address, and file name must be specified. After this information is specified it can be emailed to GAEA or a file exported that can be emailed to sales@gaeatech.com.
After GAEA receives your email we will process your request and send you back a registration file that can be imported as described in the section below.